About
Hi! I'm Gabriel Svennerberg, a UX-strategist and Frontend specialist from Sweden. This site is my old blog where I used to write about stuff that interests me. Sadly i no longer write here but if you speak Swedish you can read my newer articles on my company blog – Meetod Stories.
During the days I run a small consultancy called Meetod where I do things like designing applications, building state of the art Web Apps and helping my clients to succeed in their digital endeavors.
Google Maps Book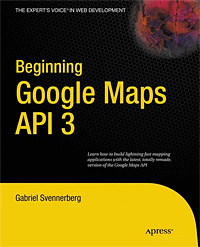 At one point in life I was very in to the Google Maps API and wrote a lot of articles and tutorials about it here on In usability we trust. That eventually lead to me writing a book about the then newly released version 3 of the API. The book is called Beginning Google Maps API 3 and is published through Apress. You can read more about it on my book page.
Beginning Google Maps API 3 is available for purchase from Amazon.com.
Design Principles FTW
As a side-project I run a site called Design Principles FTW which is a curated collection of Design Principles. I'm also working on a book on the topic.
Public speaking
I occasionally speak at conferences like Webbdagarna and UX-open. I'm also available to talk at companies and to run UX courses.
Get in touch
Want to work together or just discuss something? Contact me at gabriel[at]svennerberg[dot]com.
My social networks