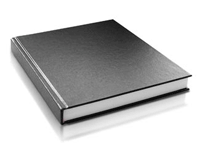 It's been a while since I last wrote on this blog and I thought I would get you up to speed why that is. The reason is that I've been occupied with writing a book about Google Maps.
I haven't written a book before so this is new territory for me. What I've noticed so far is that it progresses far slower than I predicted, but at least it progresses steadily even if slower than anticipated. I've taken a few weeks off of my regular work to devote to writing this book but this time won't suffice, so there will probably be quite a few late nights and weekends of writing as well.
About the book
The book will mainly be about how to use the recently released Google Maps API V3. This new API introduces a whole lot of changes compared to the old one (V2) and this book is meant to explain the differences and to guide you into this new way of using it. Of course if you never used the API this book is for you as well. It will provide you with the skills and knowledge necessary to develop great maps.
The main target audience of the book are:
Webdesigners that have some basic knowledge of HTML, CSS and JavaScript.
Developers that quickly wants to transfer from the the old API to the new.
Other people interested in incorporating Google Map in their web pages.
The book will deal with the basics of creating maps as well as some advanced topics such as how to deal with large amounts of markers. It will also promote best practices for both HTML, CSS and JavaScript. The book will be filled with code examples that will teach you how things work and that you can start using right away in your own web applications.
As of now I don't know in which form this book will be published, but I'll keep you informed as things progress.
If you have a request for something that you want me to include in the book, or any thoughts or questions about it, please contact me in the comments or through the Contact page.
Update: If you want a sneak peek of the book, I have published a beta chapter about Markers called X Marks the spot.
Stay posted
If you want to stay updated with the progress of the book, sign up below.
[notify_me label_text="Email" button_text="Send" context="Google Maps Book"]
And just for the record, your email address is safe with me. I will use it for this purpose only. I hate spam as much as you do!
You should also follow me on twitter.