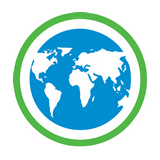 Today is World Usability Day and we celebrate that here in Växjö by having a lunch event where among other things, I will talk about Design for Influence. The event will start at 12pm and go on for about 1 hour. It will be streamed live and you're more than welcome to join us.
If you want to know a little bit more about what's going to happen during the event, you can check out my previous post named World Usability Day 2011.
Note: Sorry all you non Swedes, but the event is in Swedish.
Watch the live event
If you're interested in watching the live event online here's the details how:
Go to https://visma.webex.com/visma-sv/j.php?ED=1145602&UID=3701652&PW=NNzQ2ZTg3OTFh&RT=MTUjMTMw
Enter your name and email
If a password is required, enter cj
Click "Delta"
Follow the on-screen instructions
Note: I will update this post with information about how to watch the event afterwards as soon as I have the info.