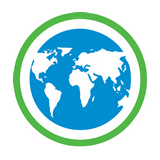 Here's my slides from my talk on World Usability Day. The event gathered around 90 people and was held at Visma in Växjö, Sweden. I've made the slides publicly available through SlideShare but please note that the Slides are in Swedish.
Thank you
Thanks to all who attended the event. I had a lot of fun giving the talk and it's always nice when there's a good crowd attending it. Also many thanks to my good friends Chris Jangelöv, Danne Nordell and Simon Winter who was also doing talks and helped organize the event.
Watch the whole event
The whole event was filmed and will be available shortly. I will update this article with a link to it as soon as I get it.