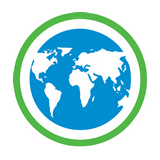 World Usability Day is on November 10 and me and a few other good people are giving a lunch seminar on this years theme, Education: Designing for Social Change.
Here's how it will go down: We will get together at Visma Spcs at 12.00. There will be a lunch-sandwich and a few short talks by me and my buddies Dan Nordell and Chris Jangelöv. The whole thing will last about an hour and will end with a short discussion.
Come join us
If you're in the area you're more than welcome to join us. It's a free event, but you'll have to sign up for it so that we know how much food to supply. Please note, that the event will be in Swedish.
If you're unable to be physically present at the event, it will be broadcasted so you can attend remotely. Be aware though that you'll have to bring you own sandwiches. I don't know the details about the broadcast yet but will post about it as soon as possible.
Design for influence
The talk I'm doing is titled: Design for influence. I will show examples on how to affect the way people behave through different design techniques. I've actually been fascinated by that since the last time I spoke at World Usability Day, that time on Design for Sustainability. So it will be interesting to take that talk one step further.
These events tend to be very casual and are a great opportunity to network with other people in the area. So don't hesitate, in this case there actually is such a thing as a free lunch.
You can also check out our event at worldusabilityday.org.