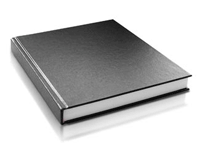 I am in the process of writing a book about the new Google Maps API v3. I thought that I would make the process a bit more open by releasing beta chapters that some people might read and give feedback on. Hopefully one of those people is you!
Update: The book is finished and was published by Apress with the name Beginning Google Maps API 3. You can check it out on Amazon.com.
There are two reasons why I am doing this:
The main reason is that I think the book will be a better one from it.
The second reason is that I think it can act as a motivation booster for myself to actually finish the book.
About the book
In short the book is about how to use Google Maps API v3. It will teach the basics but also provide tips and tricks about more advanced stuff. It will be very hands on with lots of examples that can be used right away. You can read more about it in the article I'm writing a book about Google Maps.
Download the chapter
I am not going to release the chapters in chronological order so the first chapter to be released in public beta is not the first but rather one in the middle. It is about Markers and is called X Marks the Spot.
Download the chapter, read it, and tell me what you think. Either by posting a comment below or by contacting me directly through the contact page.
X_marks_the_spot-public_beta_1.pdf (791 Kb)
Update: There's an error in the code examples at page 15 and 19. The method set_content() that's being used has changed name to setContent() since I wrote this chapter. So make sure to make this correction if you try out the examples and everything will work fine.