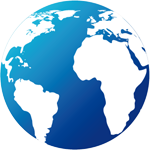 2008 was the first year of this blog. It has been really interesting and it's encouraging to see that the number of readers is steadily increasing. Thanks to all of you who has read and commented on my articles. A big reason for me running this blog is to learn more about the stuff I write about and your comments and feedback contributes to that goal.
Most popular articles
Looking back at the year that has passed and after reviewing the statistics for 2008, these are the five articles that got the most pageviews.
Most popular articles on Usability and Interaction Design
It seems that the tutorials are the most popular posts but I've also written some articles on different
aspects of Usability and Interaction Design. Here are the top 5 articles in that category.
2009
I look forward to see what happens with this blog during 2009. As of now I have a few more articles on Google Maps lined up, and I plan to write more tutorials and articles on stuff relating to web interfaces. I do however also plan to increase the number of articles on Usability and Interaction Design this year.
What kind of articles do you enjoy and what do you think I should primarily write about?
Have a good 2009 everyone!