Tomorrow I'm going on vacation to Duved, a ski resort in Sweden right next to Åre that has killer slopes. We're going to ski every day, celebrate Christmas and just have a really good time. It's going to be so nice to get away for a while.
That also means that I'm not going to write any articles or answer any comments this week, but I'll be back again after Christmas with lots of new article ideas.
Ski map of Åre, courtesy of www.skimap.info.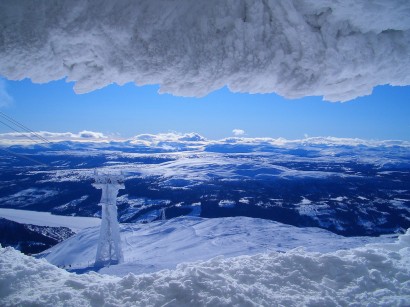 View from the hills of Åre. Photo by:
december_snowdrift
Happy holidays everyone, I hope you have a good one!