On World Usability Day on 13 of November we gathered a bunch of people to put focus on usability. The event which we called A nice cup of coffee on Usability Day, was held at my former employer, Visma Spcs office in Växjö. Chris Jangelöv was host for the event.
Here's some pictures taken by from the event along with some comments. The pictures are taken by Ola Karlsson. Thanks a lot Ola!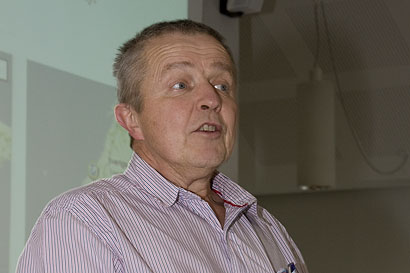 Chris Jangelöv welcomed everyone and held a short introduction. Later he talked about one of his cars and some usability problems with it. He also talked about ventilation systems and water taps.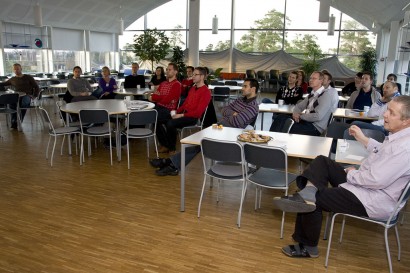 About 25 people showed up at the event.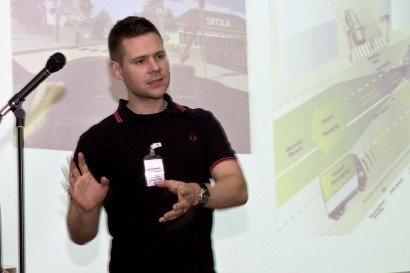 I talked about usability in general but also about some usability issues I've encountered in my daily life.

Andreas Nivard from Visma Spcs talked about the design of his and his wifes cars, packaging of different sorts and how to keep warm in the office. A both humorous and interesting talk that was highly appreciated by the audience.
I haven't got a picture of him but Staffan Gustafsson from Visma Spcs talked about how much he appreciated the possibility to import all settings to one Mac from another. Very handy when you're buying a new computer. He only wished that it was possible on Windows machines, cause then he wouldn't have to spend so much time acting computer support for his parents. 🙂
After the talks we had interesting discussions about different aspects of usability. All in all it was a really nice get together with lots of good conversations.
More info
For more information on World Usability Day please visit their web site at www.worldusabilityday.org. There's also a Swedish site at www.wud.se.
If you're living in the area and wish to participate in future events, contact me through my Contact page.